How To Care For Your Dried Flower Hair Accessories & More
Dried flowers are a big trend in weddings right now. From baby's breath headbands and pretty hair pins to small bouquets for your wedding guest to take home. Even bridal bouquets of dried flowers and boutonnieres for the bridal party. You may wonder, how far in advance can I order dried flower items so they still look fresh for my wedding, and how long will they last after. If cared for properly, dried flowers can maintain their shape and color for several years. Here are a few tips to care for dried flowers to make them last.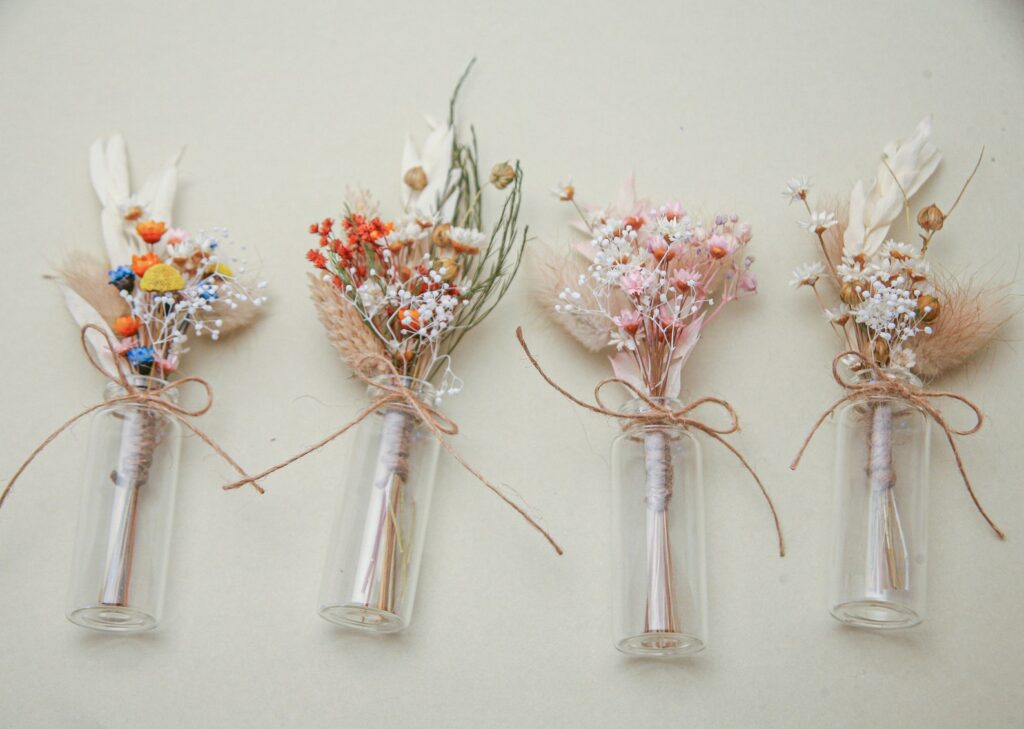 How to Store Dried Flowers and Make Them Last
Dried flowers have been processed to remove all moisture, and Preserved flowers have been processed to retain a specific percentage of moisture to maintain flexibility. Never add water to any dried flowers. To keep these flowers in good condition, store them in a breathable sealed container and keep away from direct sunlight and any humidity. If moths or other insects are an issue try storing the dried flower items with a cedar block. If you live in a humid climate, store near a dehumidifier or with dehumidifying bags for extra protection. If properly cared for dried flowers can last for several years.